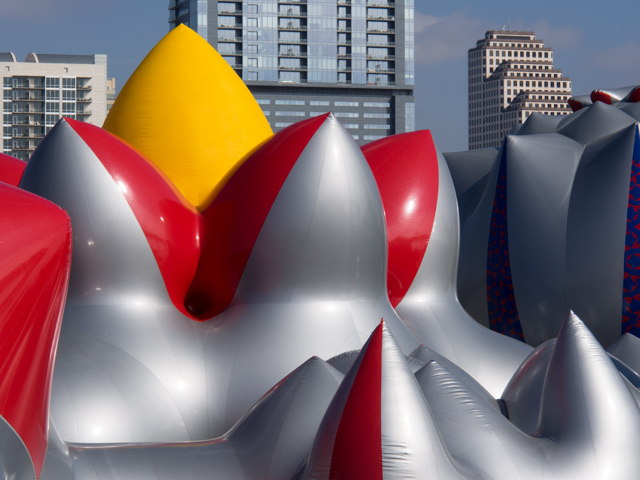 Coolest Moon Bounce Ever – Luminarium Exxopolis, a Traveling Art Exhibit by Architects of Air
If you thought that the inflatable moon bounce in the back yard during childrens' birthday parties was cool, you NEED to check out the the a Luminarium, which takes the same inflatable castle concept to the level of high art.
The Architects of Air travel around the world exhibiting giant, elaborately shaped Luminaria, which are "monumental inflatable structures designed to generate a sense of wonder at the beauty of light and colour" and are "inspired by pure forms of geometry & nature, Islamic architecture and modern architectural innovators such as Buckminster Fuller and Frei Otto."
In January 2013, the luminarium Exxopolis came to the Long Center near downtown Austin for a 10 day stay.  Austinites young and old came out in huge numbers to support the art exhibit – 3 hour queues weren't unusual during Exxopolis's run.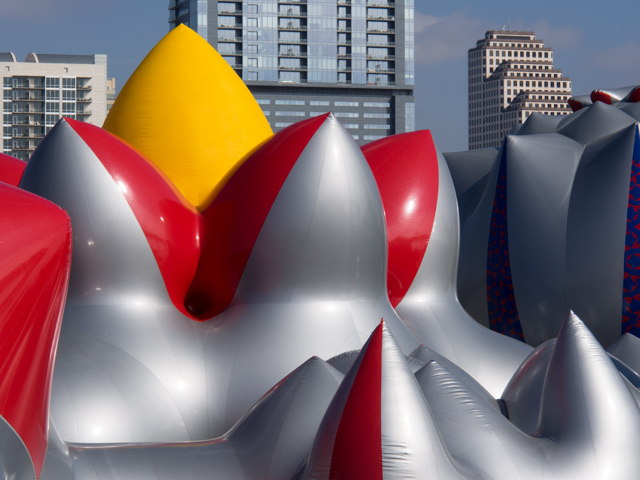 The luminarium consisted of 4 huge large rooms, each with 20-30 foot ceilings.
The entrance consists of an outdoor staging area (you have to take your shoes off) with an inflatable overhang followed by a red airlock room with a curious yellow skylight that illuminates the room.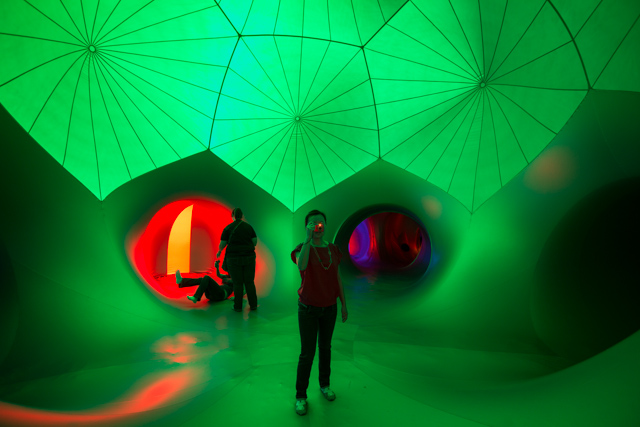 Exxopolis consists of 3 smilar rooms (one red, green and blue) each with intersecting lines that resemble a vinyl stained glass window.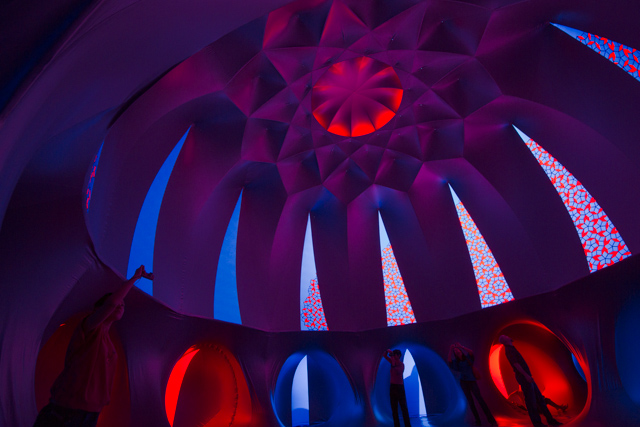 The main room is absolutely massive and resembles a trippy purple cathedral, complete with a routounda and an eleborate geometrically shaped vaulted ceiling.
A fifth room has an organic tree structure with branches that extend into the structure of the room itself, and a glowing yellow orb at the top of the tree.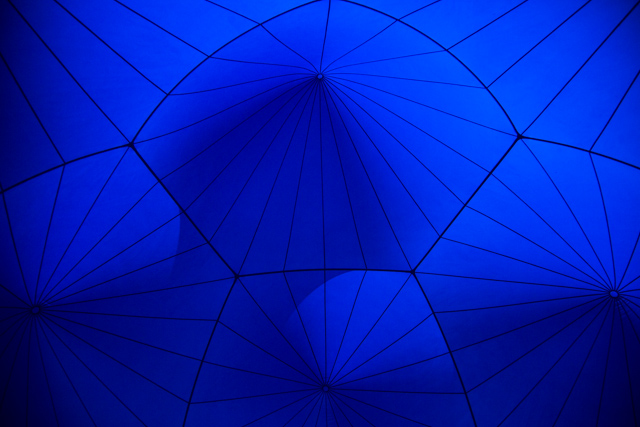 Multi colored tunnels with nooks cut out on the side connect the various rooms together.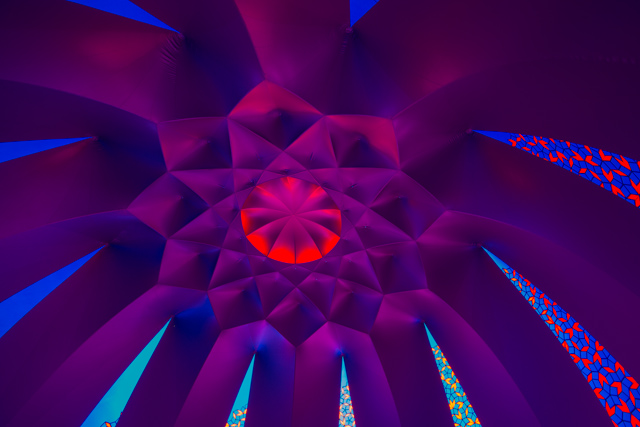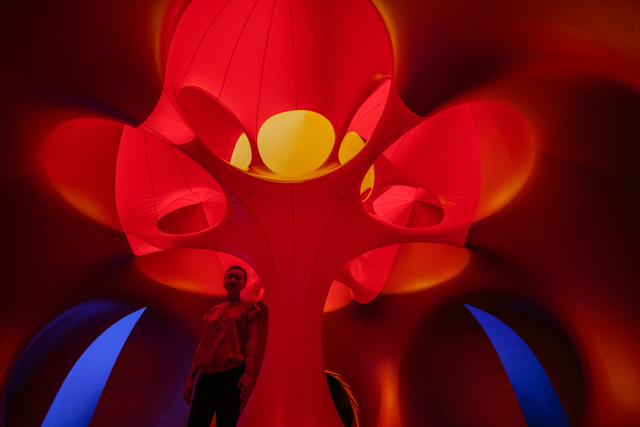 The entire structure is made of a durable vinyl and is kept inflated by large blowers that are located outside.
The experience of walking through such an interesting living art exhibit is one that everyone should try to experience at least once.  If the Architects of air are coming to your town, make an effort to go see one of the luminariums!
Make sure to show up early, and budget a few hours time.
For more information, visit Architects of Air.