Kuala Lampur, Malaysia – Monkey Hill
In an upscale suburb just outside of Kuala Lampur, something extraordinary happens every night. Just around sundown, a pack of wild monkeys descends from the jungle to meet crowds of dozens of people who are more than eager to feed them all sorts of tropical fruits.
The monkeys have been at this for a long time as they are all relatively tame and non aggressive. I even saw several of them eat straight out of peoples' hands and cross the street casually in front of passing cars. Luckily for me, the monkeys are not camera shy at all.
As we were watching the monkeys, a local Chinese man told me that wild pigs would probably come down from the jungle within the next 30 minutes. Just 1 minute later, about 10 wild pigs appeared as if on cue. This event caused a flurry of excitement, as lookers on showered them with apples and grain and people jostled with each other to get a photo of the pigs on their camera phones.

Monkeys descend from the Jungle outside of Kuala Lampur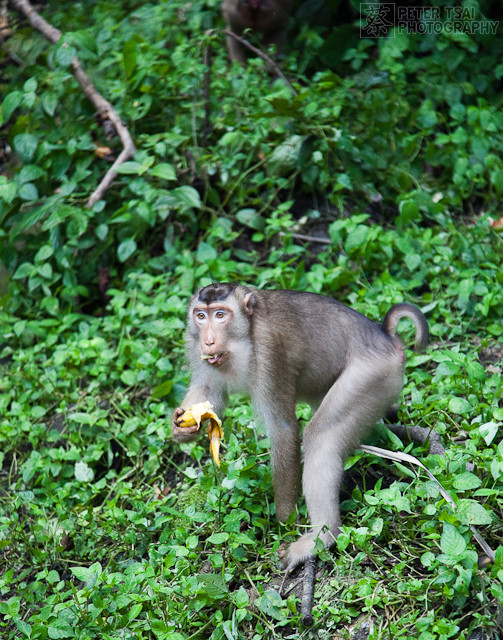 Monkeys really do like bananas, it's not a false stereotype

A young monkey perches in a tree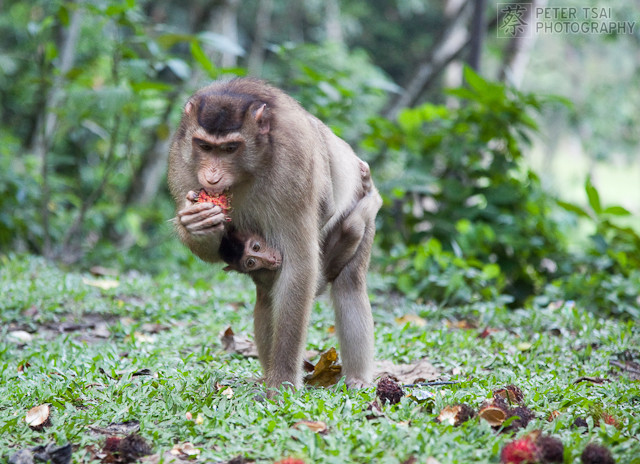 A mother monkey carries child while eating a rambutan fruit

Mother and Child Monkeys eat Rambutan together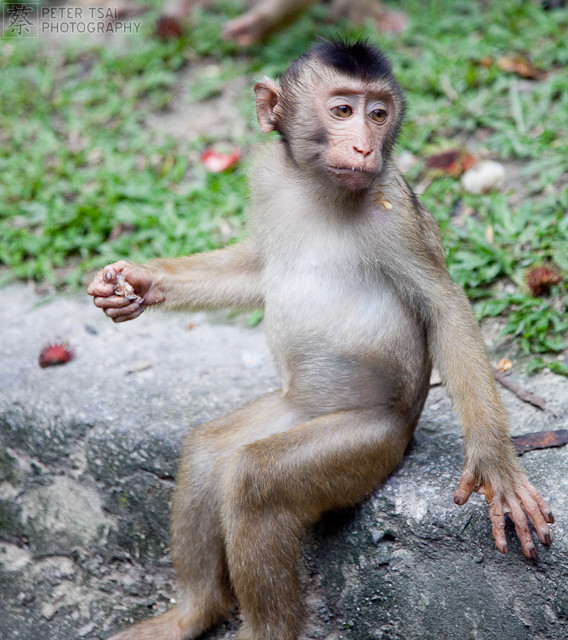 A juvenile monkey on Monkey Hill near Kuala Lampur, Malaysia grasps rambutan in his hand

Monkeys eat rambutan fruit directly from a man's hand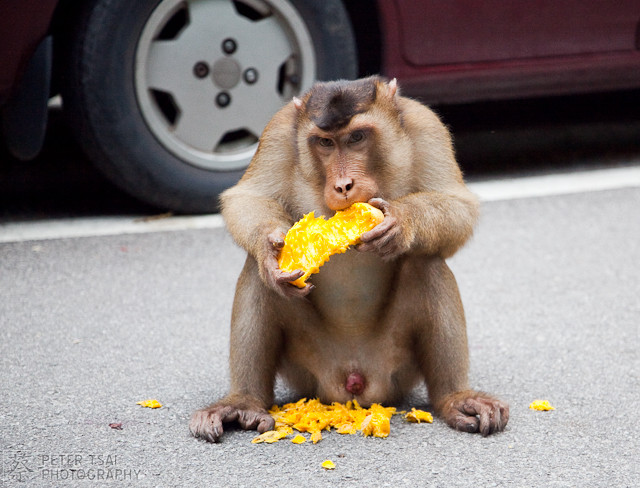 An adult monkey eats a mango in the middle of the street with little regard for passing traffic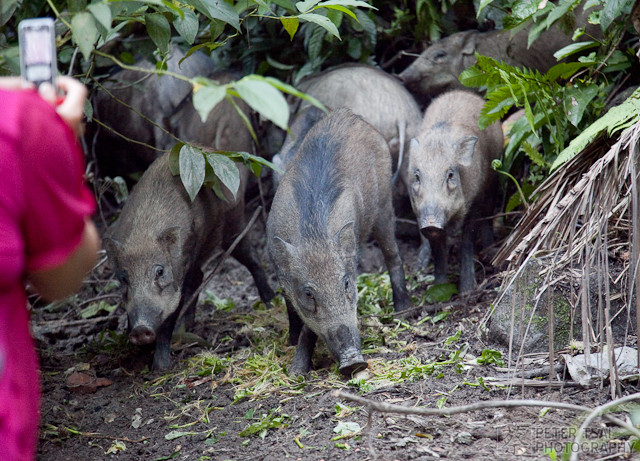 Wild pigs emerge from the jungle on Monkey Hill as onlookers take pictures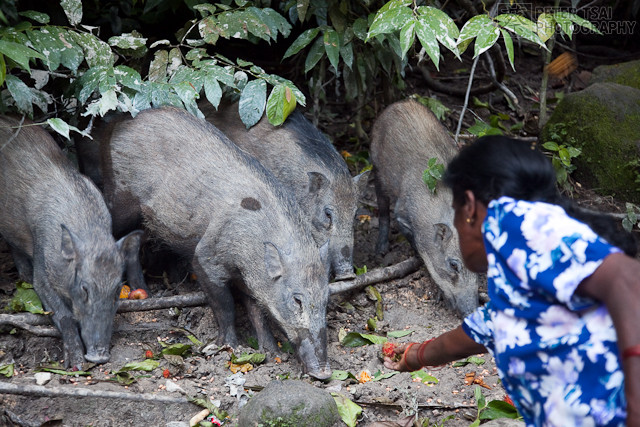 A woman attempts to feed wild pigs directly from her hand on Monkey Hill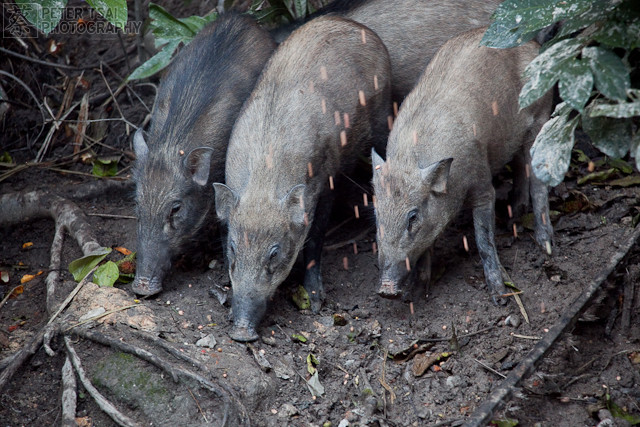 Pigs are showered by grain thrown by enthusiastic observers

The pigs are more shy than the monkeys, they will not come very close to humans
Kuala Lampur, Malaysia – Monkey Hill from Peter Tsai on Vimeo.