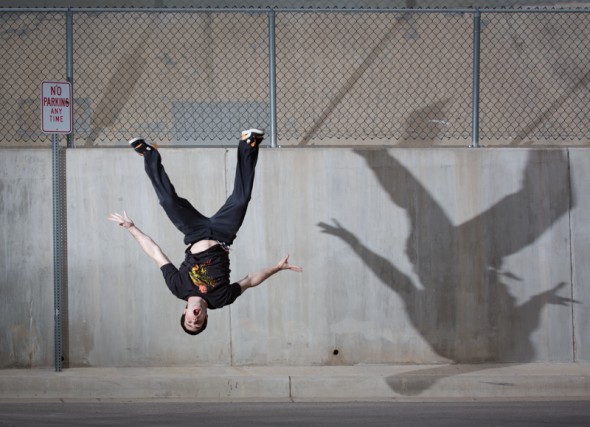 Bboy Elusive – Austin Breakdancer featured on America's Got Talent
I recently photographed my friend Josh Vinyard, one of the current top bboys in the Austin breakdancing scene.  On the dance floor Josh is known for his acrobatic power moves coupled with a great sense of rhythm.   In the wider world, not only does Josh use his athletic abilities for bboying  – he's also started a movie career as a stunt man in various independent movies (and perhaps big movies in the future).
A couple weeks ago we drove around Austin, Texas capturing environmental dance photos around the city.
Enjoy the photos and learn more about Josh, in the following links:
For more of my bboying images, browse to the breakdance related posts on my blog