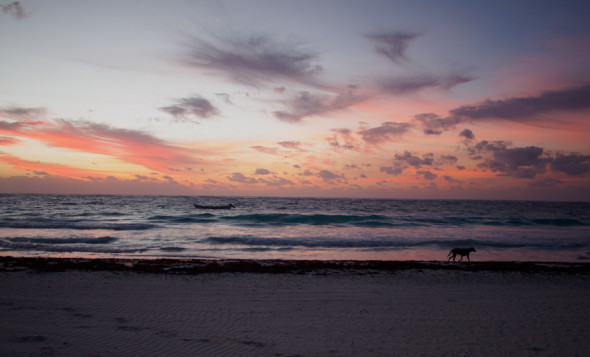 What to Do and Photograph in Tulum, Mexico (part 2)
If you read my last post about things to do and take pictures of in Tulum, you know we're huge fans of this off the radar travel destination for travelers that want to take it easy, without the "cookie cutter" tourism experience.
In my previous post I covered a lot about Tulum itself – the beaches, the town, and the sights.  In this post, I'm covering some fun side trips you can take just outside of the city if you want to squeeze in some extra things to see.
Cenotes
One of the most famous attractions on the Riviera Maya isn't the beaches – it's underground lakes that fill in limestone caves… also known as cenotes.

A visit to a cenote should definitely be on your list if you've never been. These caves feel like hidden little secrets and they are full of small fishes and all the ones that we've been to are beautiful.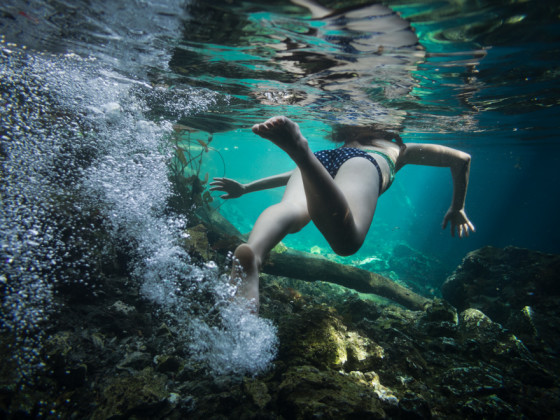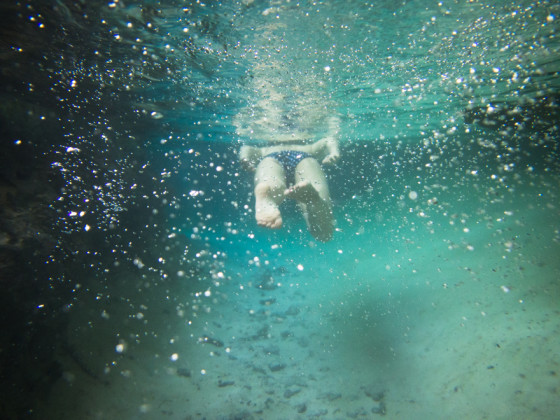 If you plan on taking photos at a cenote – it might be a good idea to invest in an underwater housing or a bag. Cenotes don't tend to be very deep, so you don't need a dive rated housing to get great photos like these. I'm using the Dicapac WP-S3 (essentially a really fancy plastic bag with a lens portal and a finger opening) plus an Olympus OMD EM5 and a the Olympus 12mm lens to get great results like these above.
Akumal Bay Snorkeling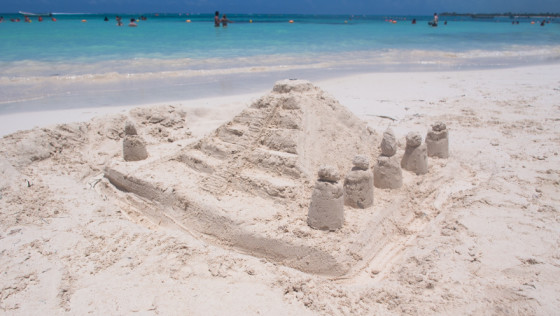 Speaking of underwater photography… one of the best snorkeling spots I've ever been to is in Akumal, a short 20 minute drive from Tulum. It's a protected bay where tourists like to hang out and make sand castles like these… but more importantly you can take guided tours for 20-25 bucks – and you're pretty much guaranteed to see one or two sea turtles… or 12 like we did.
Other than turtles, there is a wide variety of fish and other ocean life hanging out among the coral reefs. You don't need to bring your own snorkel or goggles, it's all included in the tour fee. The tour we took is run by an environmental group, so the cost was very reasonable and the guides really had conservation at heart.
Beaches of Tulum
Back in Tulum proper, relaxing on the beach is the name of the game. There's no shortage of seating options on the beach, whether that's in a reclining chair, under an umbrella, in a beach bed, or just laying out on your towel.
We've stayed at Nuevo Vida de Ramiro and La Vita e Bella – both we'd recommend because you get great bungalows just steps from the water. You can also hear the soothing sounds of crashing waves throughout the night from your room.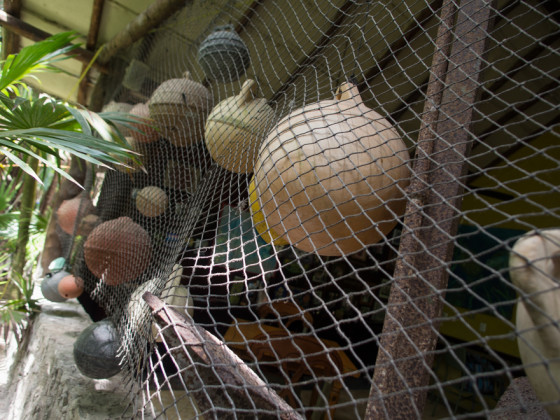 It's definitely worth walking up and down the beach in the morning when the beaches are less crowded and to check out all of the other hotels. you'll find places ranging from hip (and affordable) hotels, to high end luxury bungalows / boutique hotels.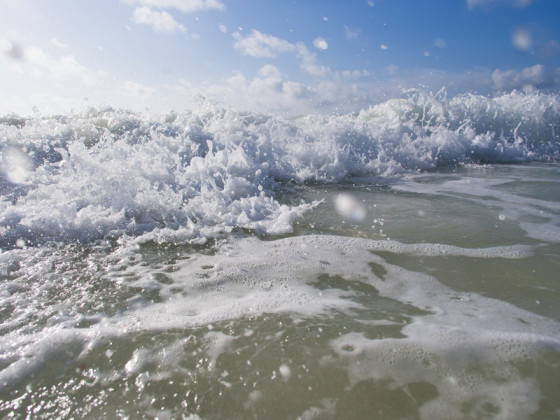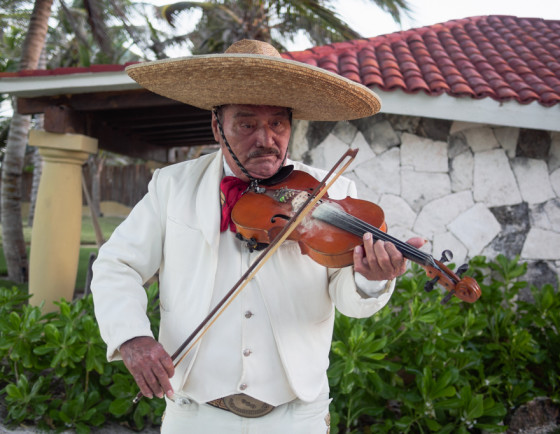 Tulum is becoming a hip place to have a destination wedding too – we went to one at the Ana y Jose Hotel, complete with a mariachi band to help us celebrate.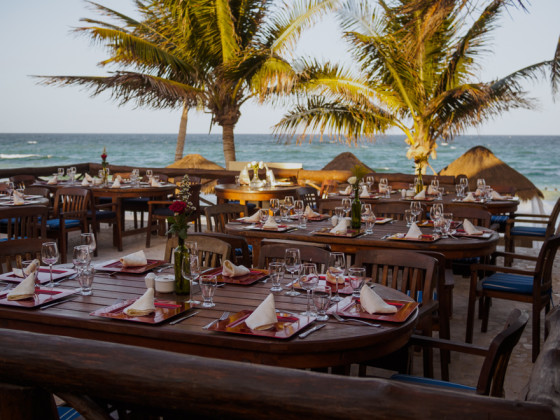 There are many restaurants with a sea view so you can enjoy the beach as you eat some delicious fresh seafood or traditional mexican fare.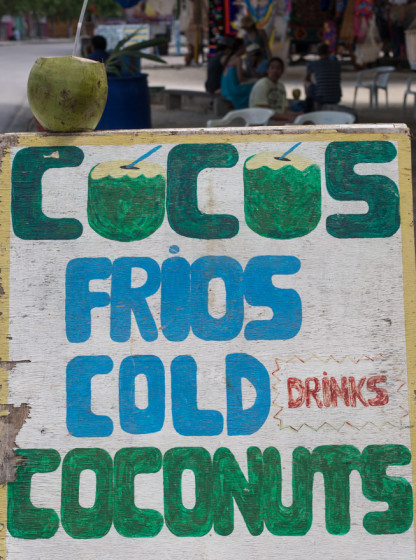 You'll also find street vendors around town selling things like popsicles and fresh coconuts (which I highly recommend).
Mayan Ruins in Tulum
For sights, you definitely want to check out the Mayan ruins at Tulum, which are right on the beach.

Bring a longer lens if you can, as there are some slightly camera shy iguanas all around this large complex, and to get the best shots of them, you'll want to be able to zoom in close.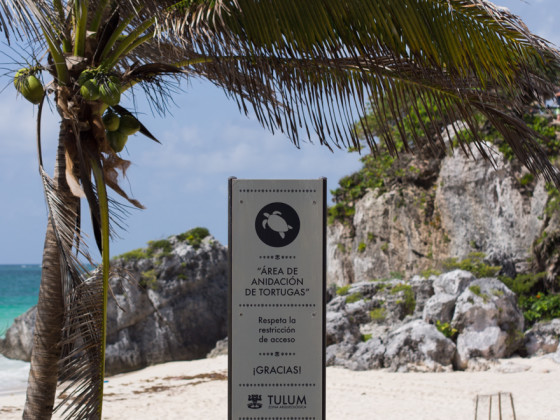 If it's carved wooden masks you want… They Mayan ruins at Tulum is the place to buy one
Chichen Itza – A Wonder of the World
If you're on the Yucantan for more than a few days, it's probably worth it for you to head down to Chichen Itza, which is a 2.5 hour drive away. It's one of the modern wonders of the world, so you might as well… right? If you are driving there yourself, you'll have to go through a lot of little towns before you actually get there, and drive over a ton of speed bumps (where guys like to jump out at you and offer you $1 souveniers). If you are into that kind of thing, bring a lot of loose $1 bills and you'll be happy.
I'm not going to say Chichen Itza is a tourist trap, but once you're actually there, get ready to be among thousands of other tourists and exponentially more vendors trying to sell you things. Don't get me wrong, the place is awe inspiring and you'll definitely be glad you went. The ruins themselves are amazing – you'll wonder how ancient people were able to put together this massive complex of buildings and temples without modern construction tools.
One side note: the site is now a UNESCO heritage site, you can't go inside them or climb them… so you really only need an hour to see everything there is to see.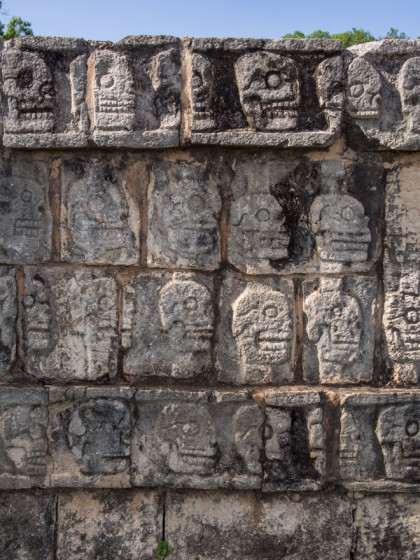 Playa Del Carmen
The last spot near Tulum you might want to check out is Playa Del Carmen. It's also a small town on the beach, but it's quite a bit more touristy (reminds me a lot of Puerto Vallarta). It's a good spot to check out and take photos at and grab lunch on the way from to the Cancun airport.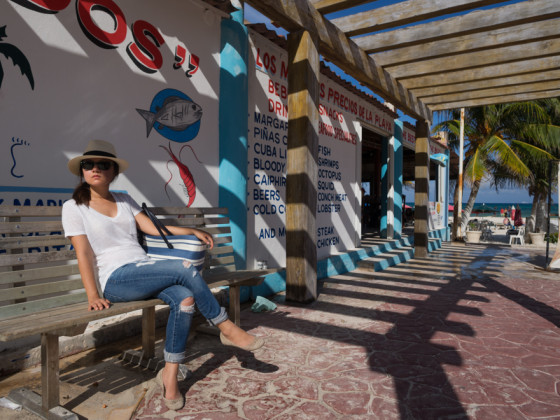 Lots of options…
As you can see, there If you are heading down to Tulum, you can easily fill an entire week full of activities. Once you hit up a couple of cenotes, eat at some local restaurants, go snorkeling one day, and then check out some ruins, you'll already have ad a complete vacation.
Have you been to Tulum? What are your favorite things to do there?