Los Angeles Fashion Week Spring 2009 at Smashbox Studios
Mercedes-Benz Fashion Week 2009 Spring in Los Angeles – Austin based runway photographer Peter Tsai covers the LA Fashion Week Runway Shows at Smashbox Studios.
I went out to LA to cover the runway shows at Mercedes-Benz Fashion week in October 2008. It was my third time in LA, and I had a good time. LA Fashion week is a bit more low key than the other bigger shows in cities like New York and Paris, but it was still cool seeing how fashion is on the West coast.
The weather was great and I got to take in some sights in addition to shows and see some celebrities as well. Some of the bigger names at the show this year were Christian Audigier of Ed Hardy Fame, Lana Fuchs, and Kevan Hall. Some celebrities that made appearances were Lauren Conrad from the Hills, Kim Kardashian , and Holly from The Girls next door.
Check out some of the shots I got from the runway – not a bad way to spend a week.

Breakdancing kids take center stage during the very colorful Ed Hardy runway show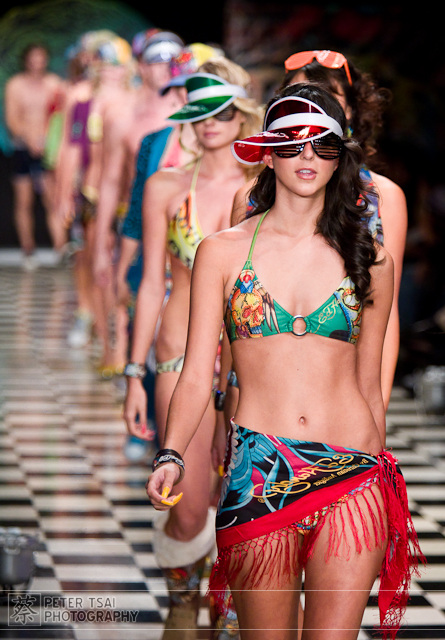 Models show off swimwear looks from the Ed Hardy Line at the end of the show

A teal dress from the Julia Clancey line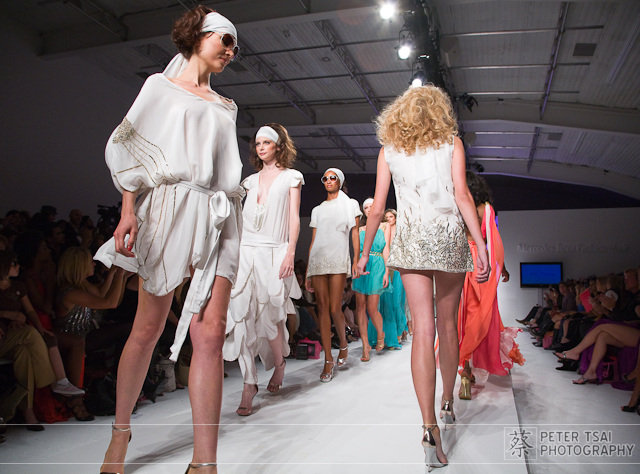 All of the girls come out at the end of the Julia Clancey show

Beach Bunny Swimwear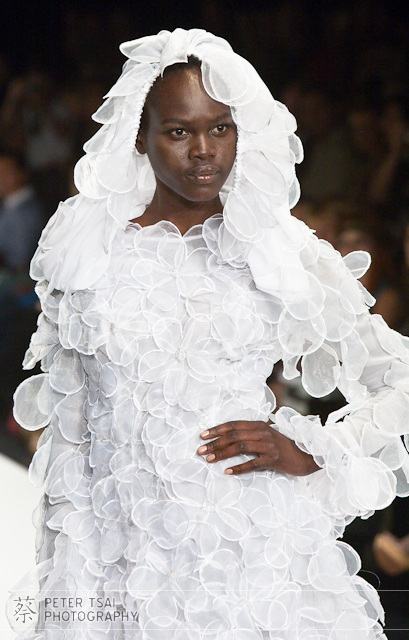 Lana Fuchs Wedding Gown – This dress was a sensation at the show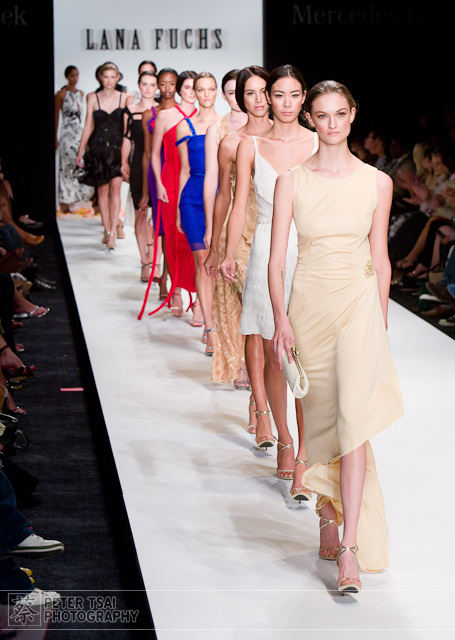 Models show off the dresses of the Lana Fuchs line

Joseph Domingo shows off a layered dress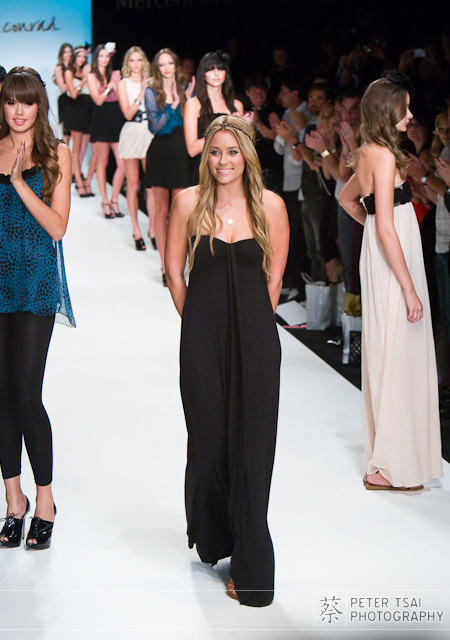 October 2008, Lauren Conrad shows off her Spring collection in Los Angeles