SXSW 2009
Austin, Texas – Photographer Peter Tsai and his experiences at South by Southwest 2009.
I recently got the chance to photograph all three conferences at South by Southwest 2009 (Interactive, Film, and Music). All in all it was a great experience and totally worth the late nights going to concerts and film screenings. I'm glad that so many people got to enjoy Austin during the week of SXSW and it was great to be a part of something special.

Inside the Austin Convention center on the opening day of South by Southwest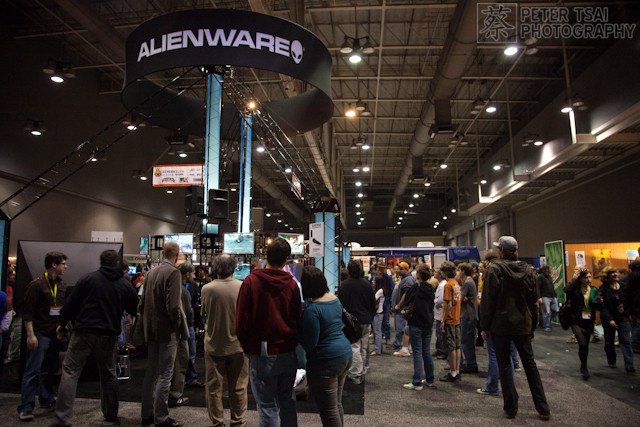 The Alienware booth at the gaming convention at SXSW Interactive

Tony Hsieh of Zappos gives an inspirational keynote speech to a completly packed house at the Austin Convention Center during SXSW Interactive – his speech was amazing!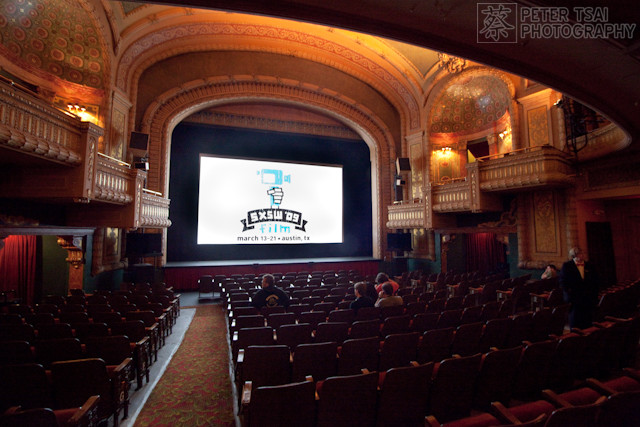 Inside the Paramount Theater before the showing of "Number One with a Bullet" for the SXSW Film Conference

Giant South by Southwest banners hang in front of the Austin Convention Center

The band 3oh!3 performs at Stubbs during the SXSW Music Conference

Thao with the Get Down Stay Down perform at the Parish during the NPR party at the SXSW 2009 Music Conference

Talib Kweli performs at the Scoot Inn during SXSW 2009