GoodBye Austin Street Pianos – "Play Me I'm Yours" by the Austin Art Alliance
The art pianos that graced sidewalks, parks, and landmarks around Austin have been taken away. The joy of listening to impromptu piano music in public spaces lives on only in the memories of the thousands of Austinites that enjoyed the street pianos throughout April 2011. But we'll always be able to remember them in pictures!
I had the pleasure of listening to the mastermind of the Austin street pianos, Johnny Walker (yes that's his real name), speak about his art project at Pecha Kucha Austin. He said the goal of the project was to have Austinites appreciate their public spaces more and to facilitate interaction among strangers. Well, sir, mission accomplished and Thank You!
Speaking of Pecha Kucha, I had the pleasure of presenting at the 2nd Austin Pecha Kucha – my 20 slides can be found here.
Before you enjoy the pictures from "Play Me, I'm Yours" – a couple of links. First, for those that didn't know, I posted an earlier set of Austin Street Art piano photos. Also, I enjoyed this photo set of pretty people and pretty pianos by another Austin photographer, Jeremiah Newton.
Enjoy the photos and I hope you enjoyed the pianos as much as I did.

The Long Center piano at Night (features ship themed artwork)

Long Center piano with the halo arch around the building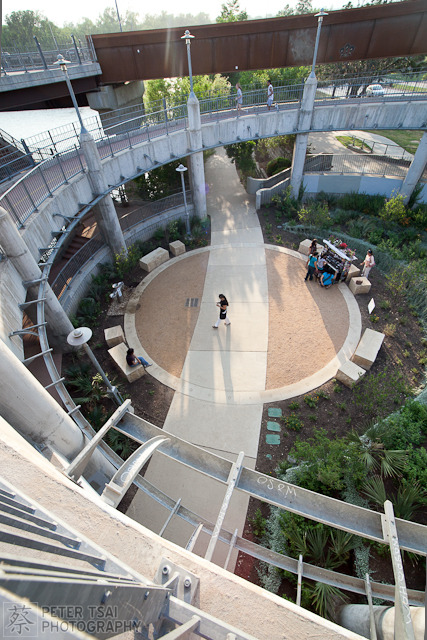 A somewhat hidden Pfluger Bridge garden piano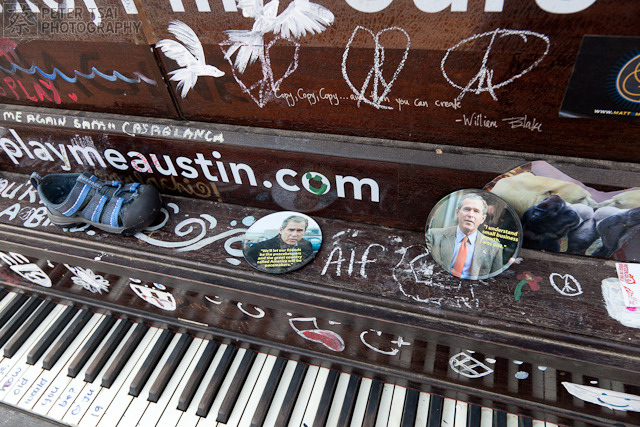 People in Austin still like to give George "W" Bush a hard time in public art form.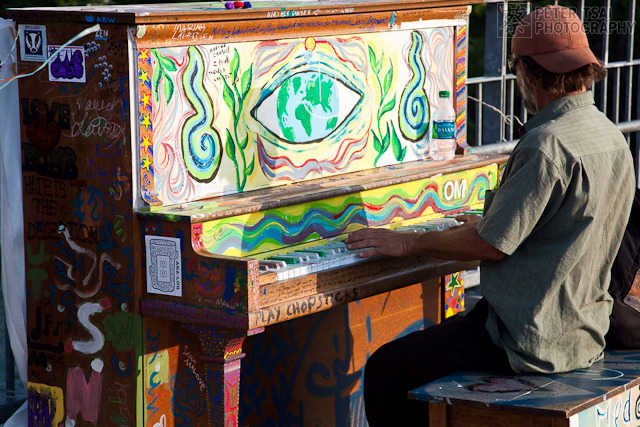 This piano received an eyeball makeover since the last set of photos I took of it.

Different groups of people interact with the Lamar Pedestrian Bridge piano throughout the day

Keyboard wisdom – If you didn't know your age, how old would you be?

Skull art and a broken hammer on the 1st street pedestrian bridge piano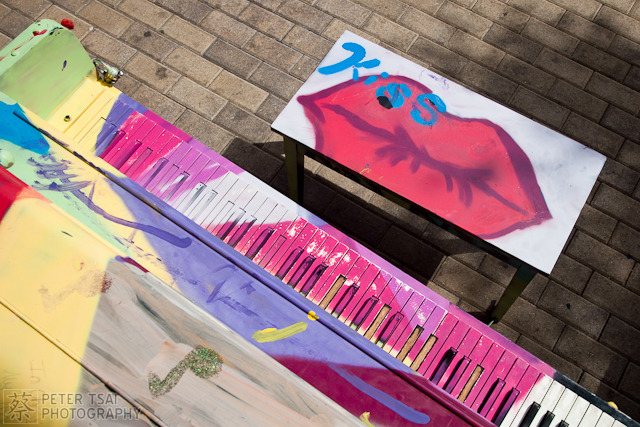 Kiss bench at the W Hotel in Austin, Texas

Bright Pink piano in Woolridge Park in Austin, Texas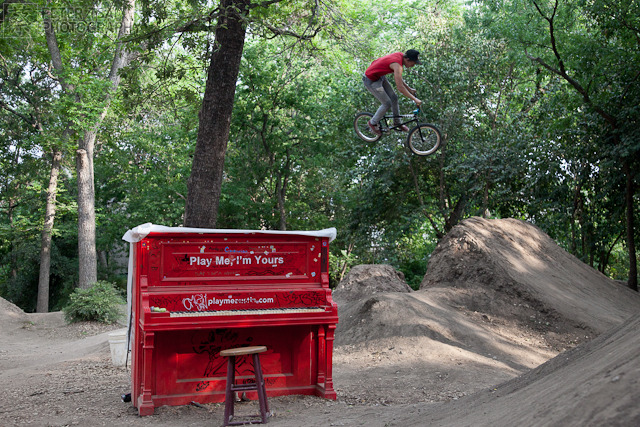 Duncan Park BMX Art Piano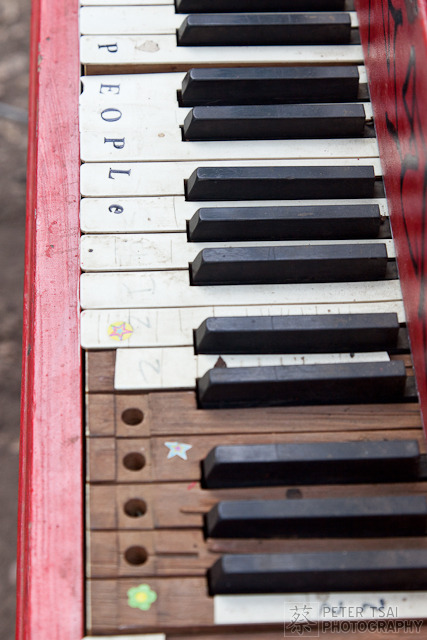 I have a feeling these stripped keys has something to do with BMX bikes

Blue Cranes – apparently some band here in Austin

Johnny Walker put this piano by the jail and the foreclosure office to bring a little joy to the people that need it the most.