Ann and Gerry – A Charleston Wedding
Just a week ago, I had the pleasure of shooting Ann and Gerry's beautiful wedding weekend in Charleston, South Carolina. The wedding was great – complete with a pig roast the night before, a beautiful downtown Charleston location, top notch food during the reception including shrimp and grits, a hilarious round of songs and toasts dedicated to the bride and groom, and then an awesome post ceremony photo shoot!
Feel free too check out the gallery of Ann and Gerry's Wedding weekend here or by clicking on the link or on the gallery image below.
Also, you can Buy Prints here if you want photos that aren't in digital form.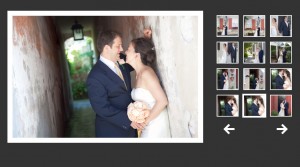 Update May, 19th 2009 – I just added more photos from the pig roast the night before. They can be seen here: Feel free too check out the Uncle Chien's Pig Roast.