Lion and Dragon Dancing for Chinese New Year Stock Photos
February 3rd, 2011 marked the beginning of the year of the Rabbit and Chinese New Year in Austin, Texas was celebrated in style. Every year to ring in the new year, dancers from the Texas Dragon Dance Team perform their athletic, traditional dance routines in colorfully adorned and beautiful Chinese lion costumes. They perform this annual ritual to scare away evil spirits so that the local businesses who hire them to perform can receive good luck and receive wealth in the new year.
The Lion and Chinese Dragon dance routines are performed by dozens of dancers, who move to the beat of a giant Asian style drum and cymbals. Lion dancing is hard work – lifting heavy paper mache lion heads built on thick wooden frames gets tiring. Because of this, dancers are constantly switching in and out during the almost 45 minute routine that involves acrobatic kicks, jumps, and even many lion dancers standing on the shoulders of their teammates.
Each lion is operated by a pair of dancers, one representing the head, and the other controlling the tail. The team must work together in unison to portray a convincing lion. The lion head is especially lively – dancers may blink and unblink they eyes of the costume and the lion ears also move when the operator pulls a string inside of the lion's head.
The Chinese Dragon dance is performed by 10 dancers, who each hold a segment of the long, serpent like paper mache dragon. The dragon head follows the motions a colorful ball that is attached to a stick which is carried by a runner that controls the motions of the dragon. Each dragon dancer controls a segment of the dragon and they follow the motions of the dancer in front of them, producing a life-like wave effect.
To purchase and use any of the following photos as a stock photography, simply click on the photo.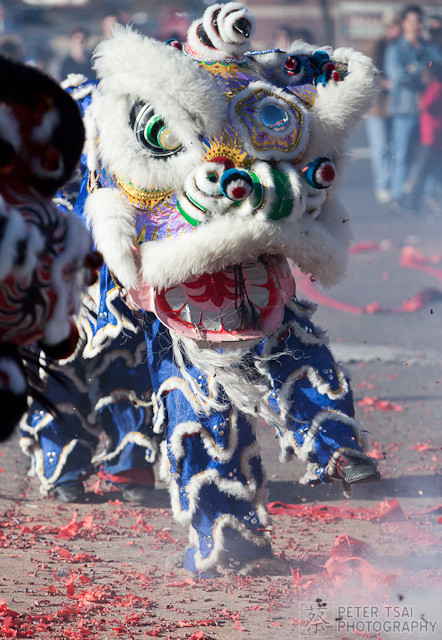 If you watch TDDT in action, make sure to bring some earplugs! They dance while very loud firecrackers explode all around them. They must be brave to put up with the smoke and the loud noise.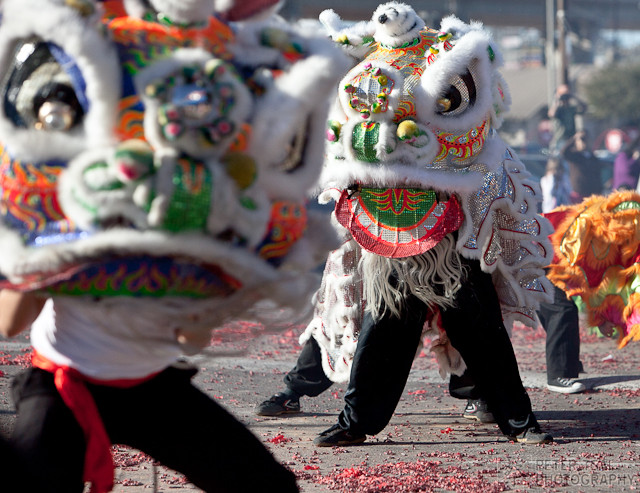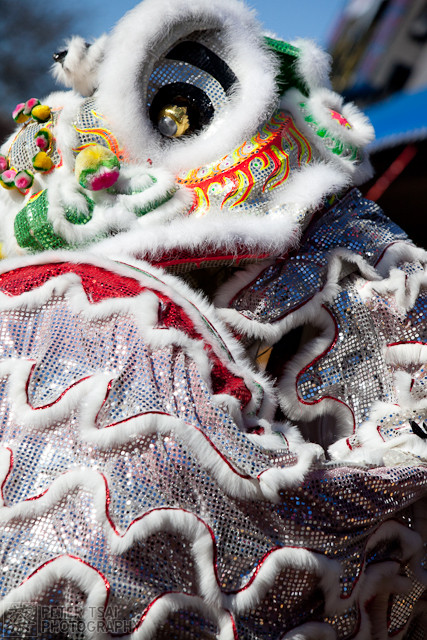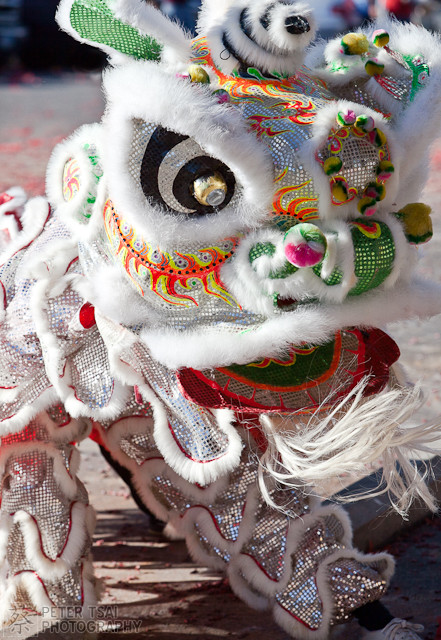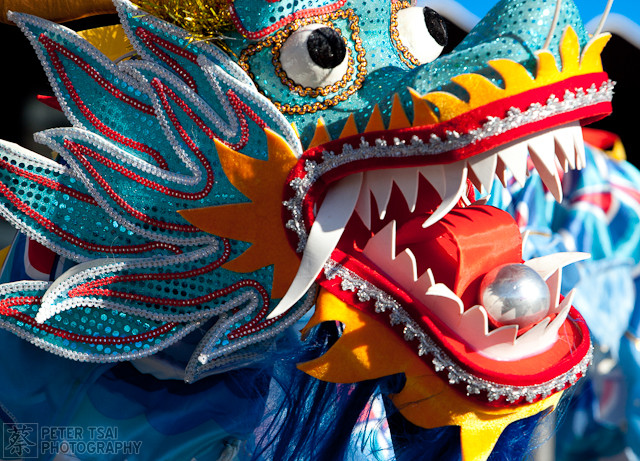 For even more Dragon Dance photos, stock photos are available here.