Bboy City 18 in Austin – Breakdance Photography
I've now photographed 10 Bboy City events over the last 10 years. Every time the event comes around, the athleticism, artistry, drama, and expression of the dance draw me back to the event like a magnet. Bboy City 18 didn't dissapoint at all, as an all-star team of judges (sponsored by Red Bull) made their way to Austin to show up and coming dancers how it's done.
While it's great to see well known bboys do their thing, it's always good to see new talent at Bboy City, which there is never a shortage of. Breakdance is one of those things you have to be passionate and almost obsessive about to get to the top levels. I love capturing that passion for the dance in my pictures.
Part of the reason I like photographing Bboys is because I used to breakdance a in my younger years. Now that I'm a little older, I leave the competitions to the pros. Besides, I'm better behind the camera than in front of it.
Enough talk, picture time.
Bboy City 18 in Austin, Texas – Day 1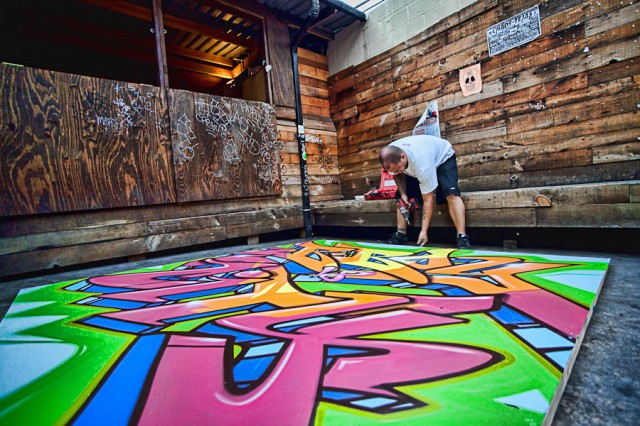 Sloke One working on a graffiti piece

Bboy Elusive – One Arm Bridge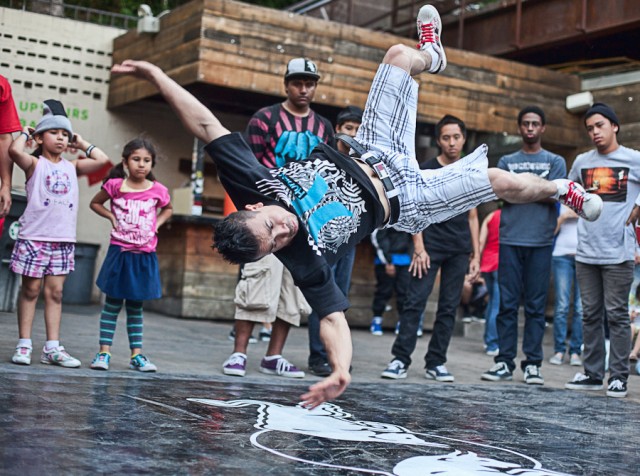 Airflare caught in mid air

Headspin drill freeze

Bboy J-Roc and his signature air chair freeze

Baby Bgirl breaking it down

Soulful top rock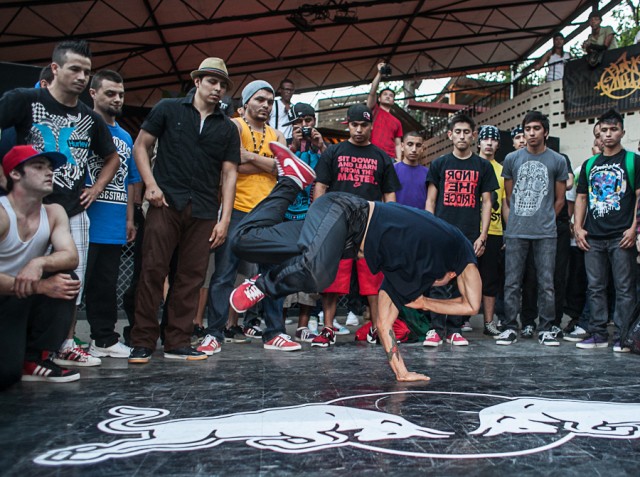 Bboy Hong10 from Korea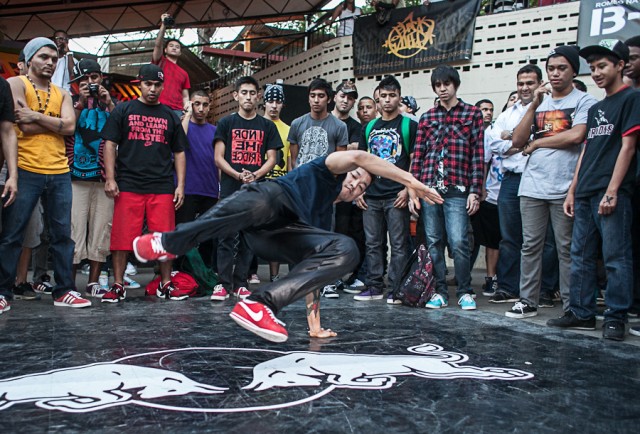 Hong10 showing off his unique footwork
Bboy City 18 in Austin, Texas – Day 2

Bboy City 18 Finals – Air Freeze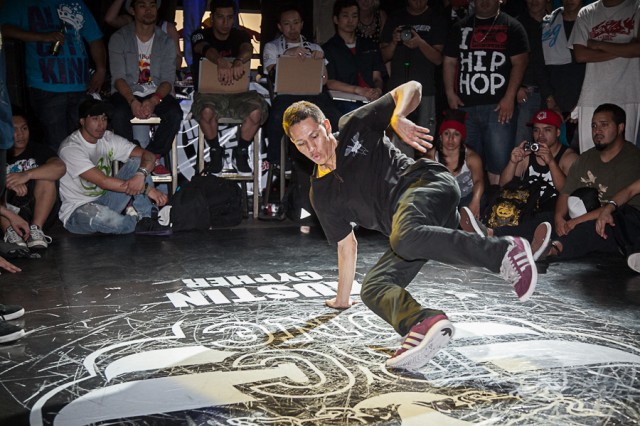 Bboy City 18 Finals – Footwork

Bboy Daisuke from Japan showing passion during the Judge's showcase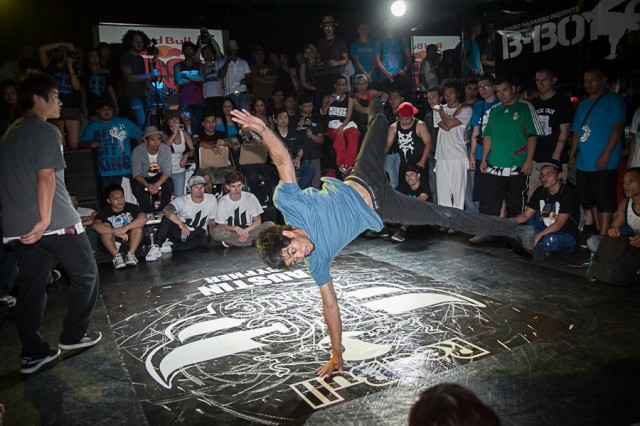 Air flare caught in mid motion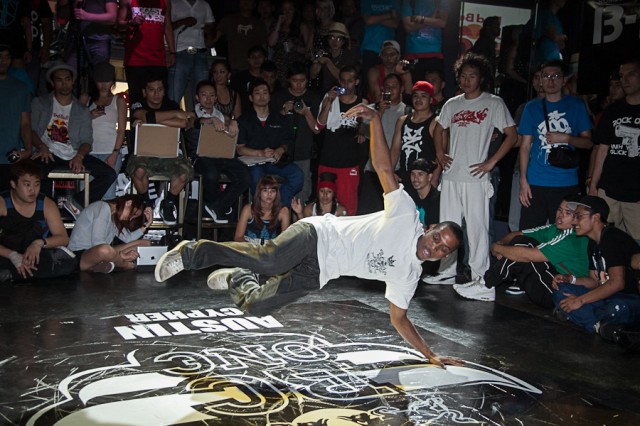 Bboy Blackie Chan caught mid motion

All eyes on Hong10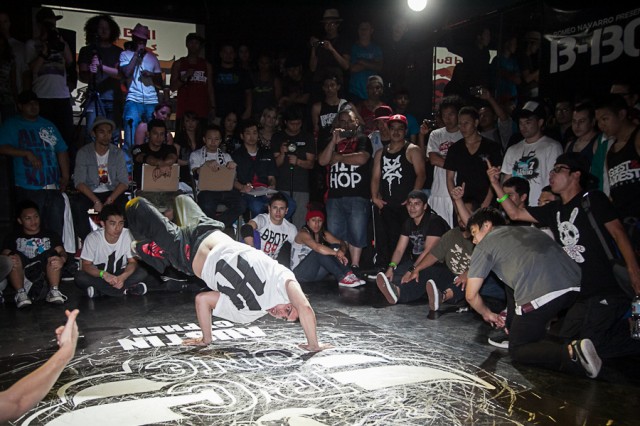 Bboy Palmer dancing in the 1-on-1 finals, which he would eventually win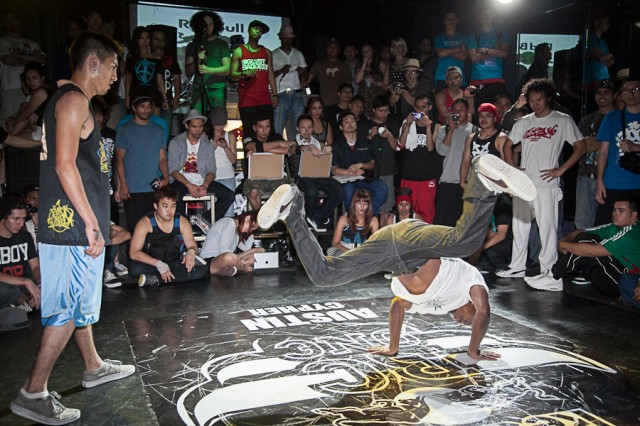 Bboy Blackie Chan broncos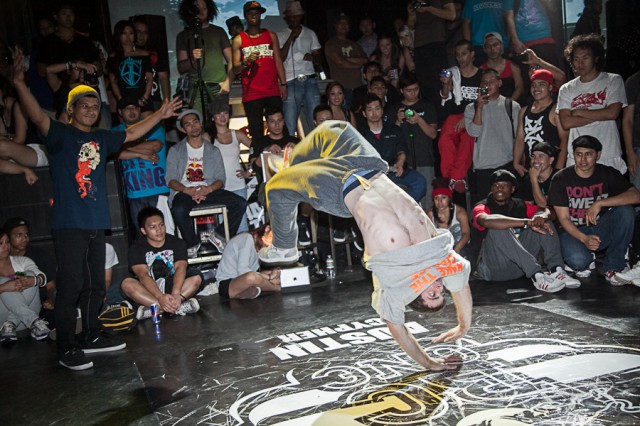 Bboy Elusive showing off his explosive style with a hollowback freeze