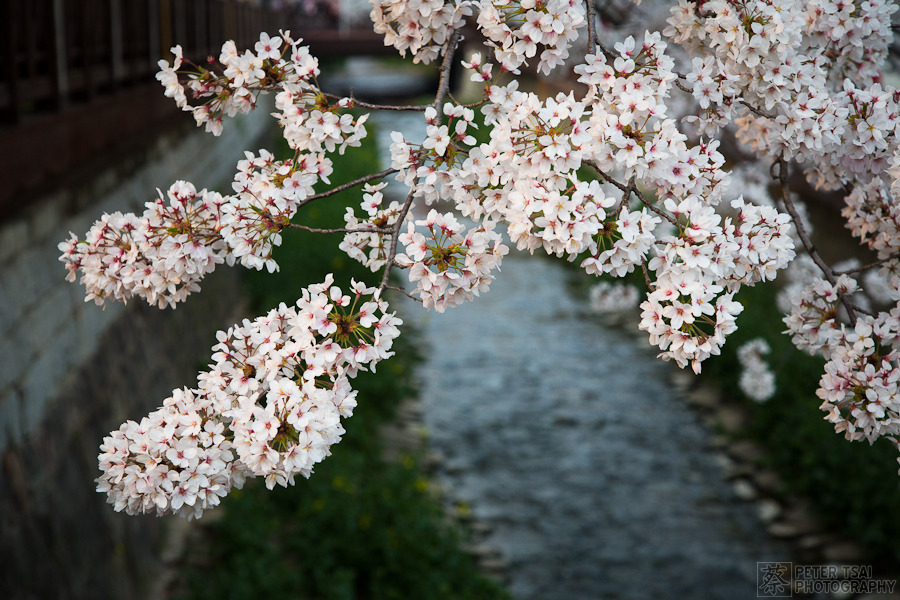 Cherry Blossom Festival – Beautiful Flowers in Jinhae, Korea 2012
Every year in early April, the city of Jinhae, South Korea hosts a big cherry blossom festival that attracts travelers from around Korea and the world. To say that Jinhae has a lot of cherry blossom trees is an understatement – Jinhae has hundreds of thousands of cherry blossom trees.
If you are driving around the city during the festival, you can't go 5 seconds without seeing a tree. Many streets are completely covered by a canopy of pink flowers and you can see pink trees climbing the mountains that surround the city.
It's really a beautiful sight to see.
In 2012 I was fortunate enough to be in the city during the peak bloom time, which only lasts for one week. After that, the flowers all fall off within a few days.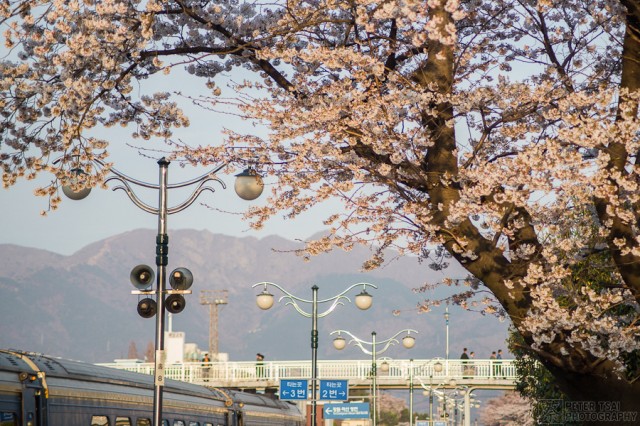 A large cherry at Jinhae Train Station

A Korean flag waving over the city of Jinhae against a backdrop of cherry blossoms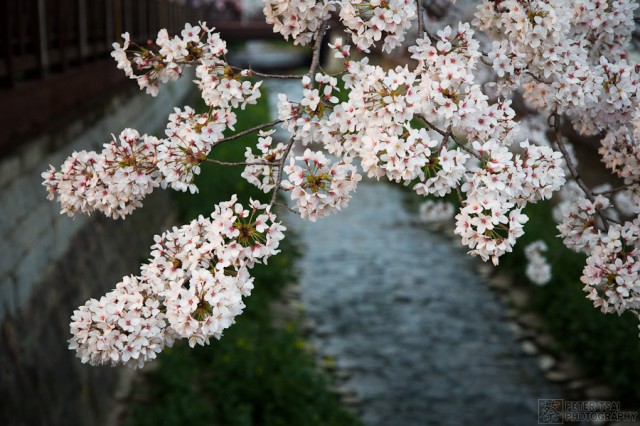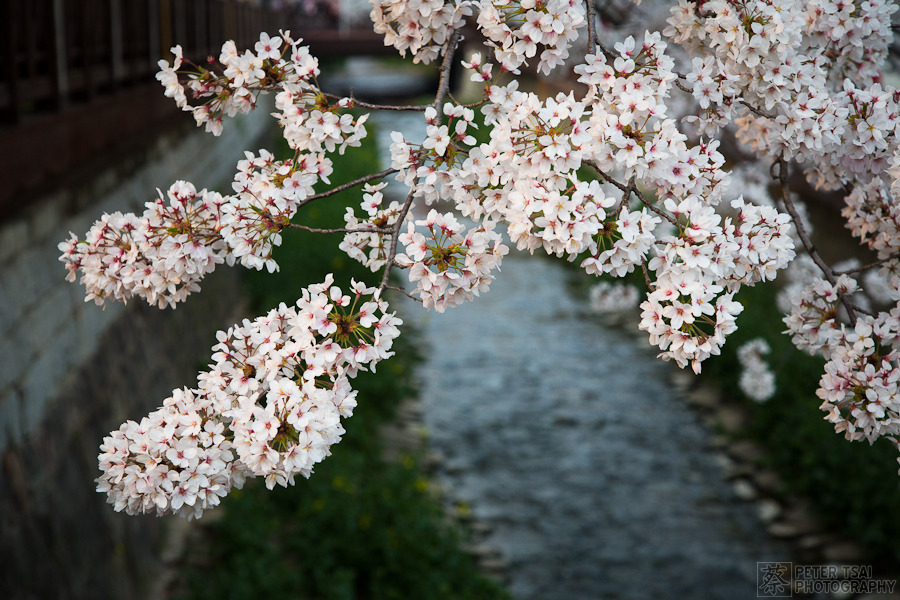 Cherry blossoms above Asian dogwood, known as Kenari (개나리) in Korean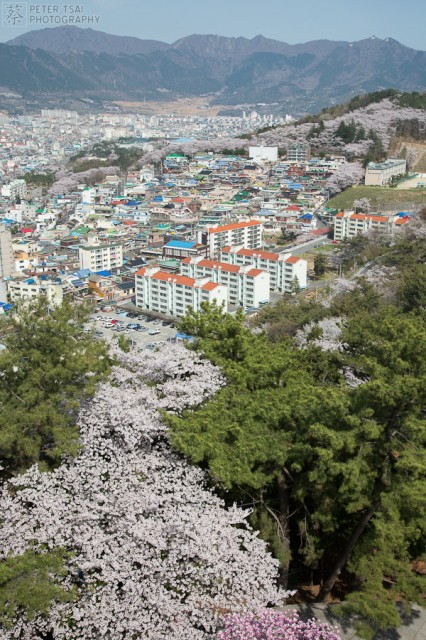 View of Jinhae from the tower at Jehwangsan Park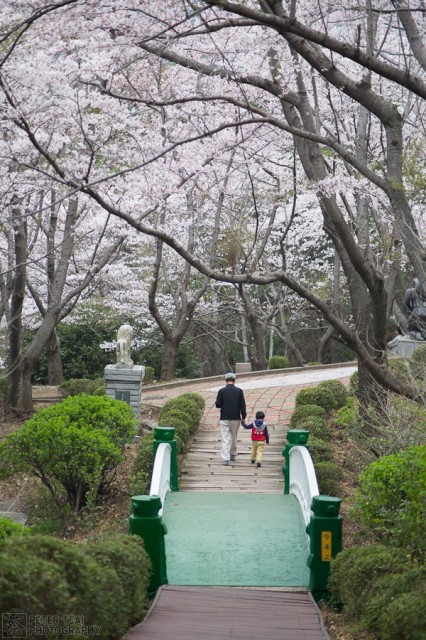 A Father and sun walk beneath the cherry blossom trees in the mountains of Jinhae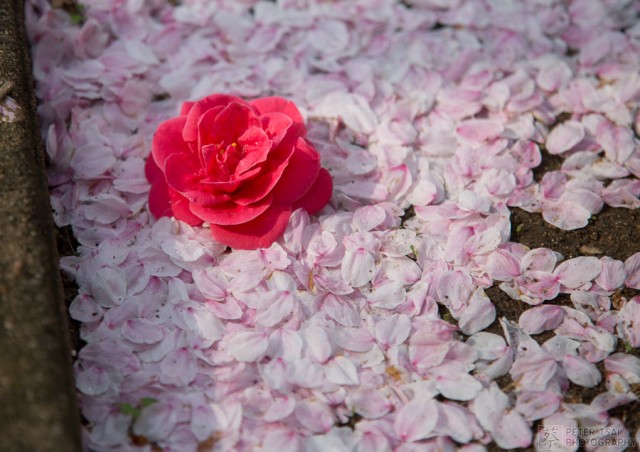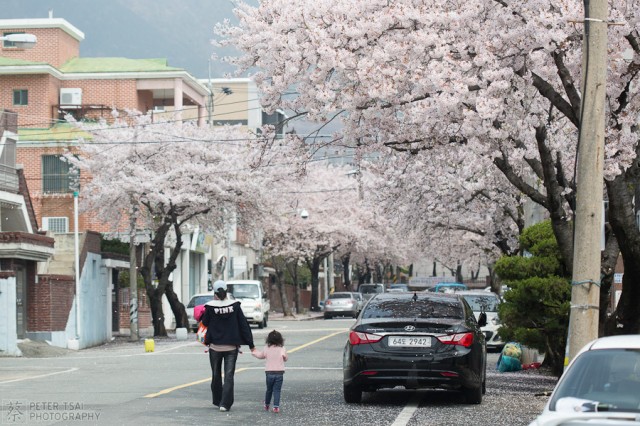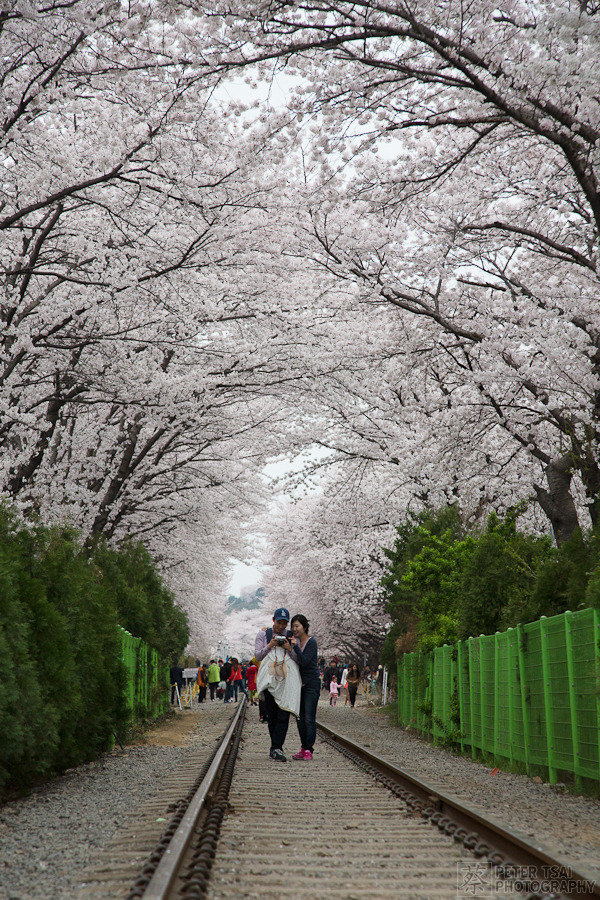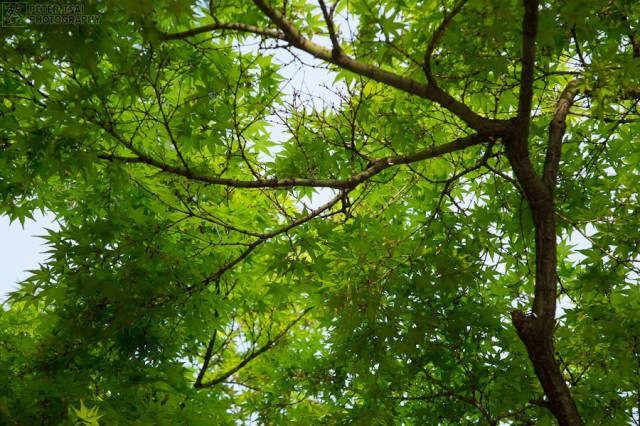 After all of the blossoms fall off the trees, you are left with these green leaves just a week later.